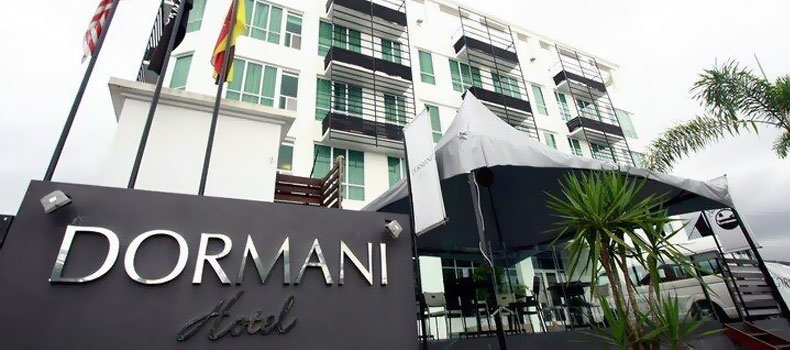 DORMANI HOTEL is the newest hotel in the city ensuring everyone a memorable stay in Kuching. Its unique and modern design with the 'Halal' concept will not only promise cleanliness but also high quality standards from food preparation to its accommodation practice. To us at the DORMANI Hotel, 'HALAL' is the benchmark for quality.

Located in the old Kuching town adjacent to a renowned Malay Village 'Jalan Datuk Ajibah Abol', patrons are ensured with serene 'kampong' environment. There are many eating places around the area that serve delicious local delights which will challenge your taste bud.

Many tourist attractions are within walking distance from the DORMANI Hotel namely the popular Sarawak Museum, the old City Mosque, Islamic Centre, Satok Market and the Kuching Waterfront making it the future favourite hotel for tourists coming to Kuching.

The DORMANI Hotel is synonym to high quality standard of service with excellent treatment from all our dedicated staff. We treat all our guests special. Thus, all our staff are at our guests' disposal at any time of the day to meet sophisticated demands of our guests. Check us out and we promise that you will enjoy every moment of your stay at the DORMANI Hotel.

We look forward to welcoming you to the hospitality of DORMANI, 'the hospitality of tomorrow'.

Thank you.